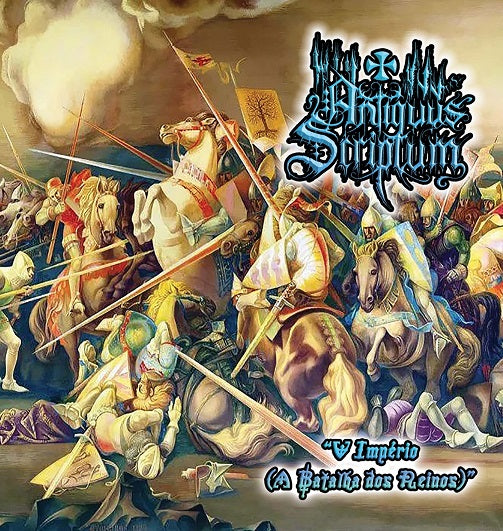 Antiquus Scriptum - V Império (A Batalha dos Reinos) EP CD
Regular price $10.00 Sale
Ambient/Folk
"V Império (A Batalha dos Reinos)" = "V Empire (The Battle of the Kingdoms)", was recorded during the confinement pedriod of 2020 / 2021, with the help of the North American composer and collaborator at distant, the musician Kevin MacLeod, one more time, plus with a hand of Per Kiilstofte, from Canada, together with Sacerdos Magus.

Conceptual work about the fatherland Lusitânia (Portugal), been the front cover art a painting from the Portuguese artist, Alfredo Roque Gameiro, in 1966, representing the "Battle of Atoleiros", in 1384, between Portugal and the kingdom of Castile (Spain), for the indepedence of Portugal.

Sacerdos Magus took care of the samples, sound effects, arrangements, misture & production, as well, on these ambiental works, beside musician.