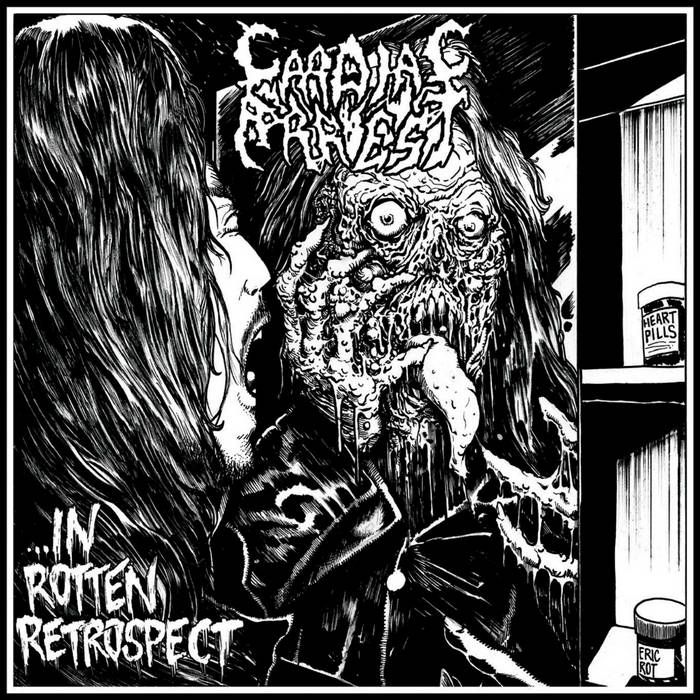 Cardiac Arrest - ...in Rotten Retrospect CD
Regular price $10.00 Sale
Death Metal. Compilation of their material!
Notes from the booklet:

"Graveyard Fiend": Recorded during the Cadaverous Presence sessions during the fall of 2007. Originally was supposed to be released for a split EP with Gravehill on a "bigger label". No names to be dragged in the mud. Just remained unreleased for all this time. Exclusive to this release!