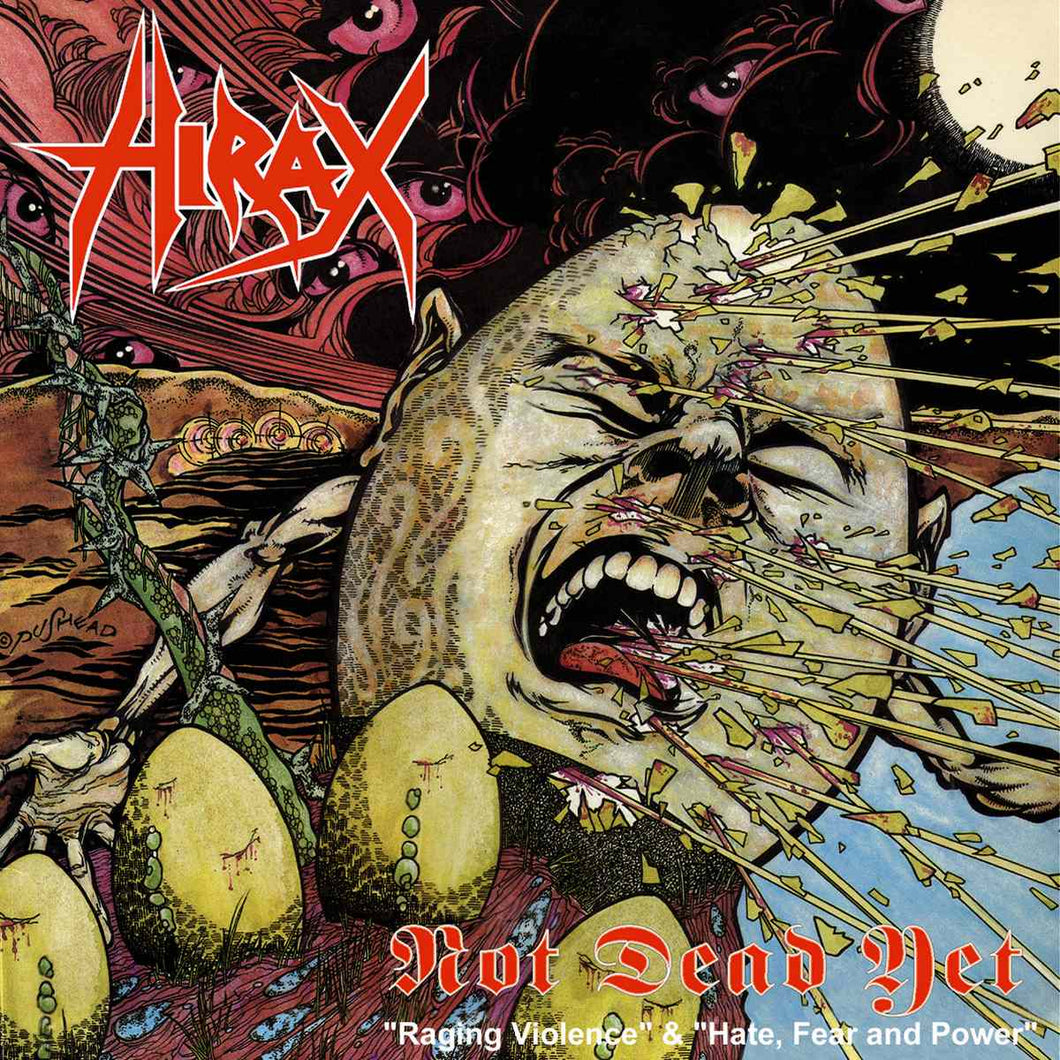 Hirax - Not Dead Yet/Raging Violence & Hate, Fear And Power CD
Thrash/Speed Metal/Crossover.
- Tracks 1-14 taken from the 1985 Raging Violence lp
- Tracks 15-22 taken from the 1986 Hate, Fear And Power lp.
- Enhanced bonus feature is a live video clip from 1985!

- Title on the front and disc is Not Dead Yet while on the spine it is Not Dead Yet + 1.