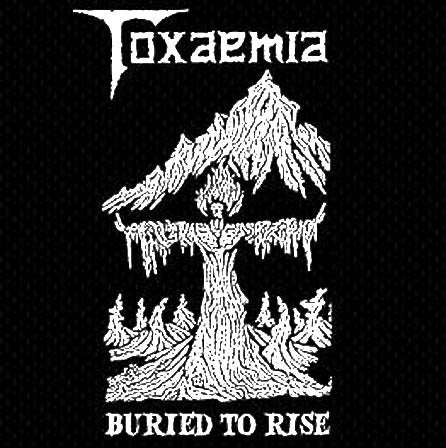 Toxaemia - Buried to Rise: 1990-1991 Discography DCD
Regular price $17.00 Sale
Great Death Metal!!! 

Tracks 1-4 are taken from "Kaleidoscopic Lunacy" demo (1990).
Track 5 is an unreleased song recorded during "Kaleidoscopic Lunacy" session.
Tracks 6-9 taken from "Beyond the Realm" 7" EP (1991).
Track 10 is taken from "Rätt I Örat" compilation CD, recorded during "Beyond the Realm" session.
Tracks 11-15 taken from "Buried to Rot" demo (1991).
Tracks 16-18 are unreleased songs, recorded during "Buried to Rot" session.

Disc one contains the complete discography remix/remastered by Dan Swanö.

Disc two contains the complete discography in its original untouched state. Dan Lowndes leveled the audio to ensure consistent volume in the transfer from analog to digital - for this he is credited with mastering.